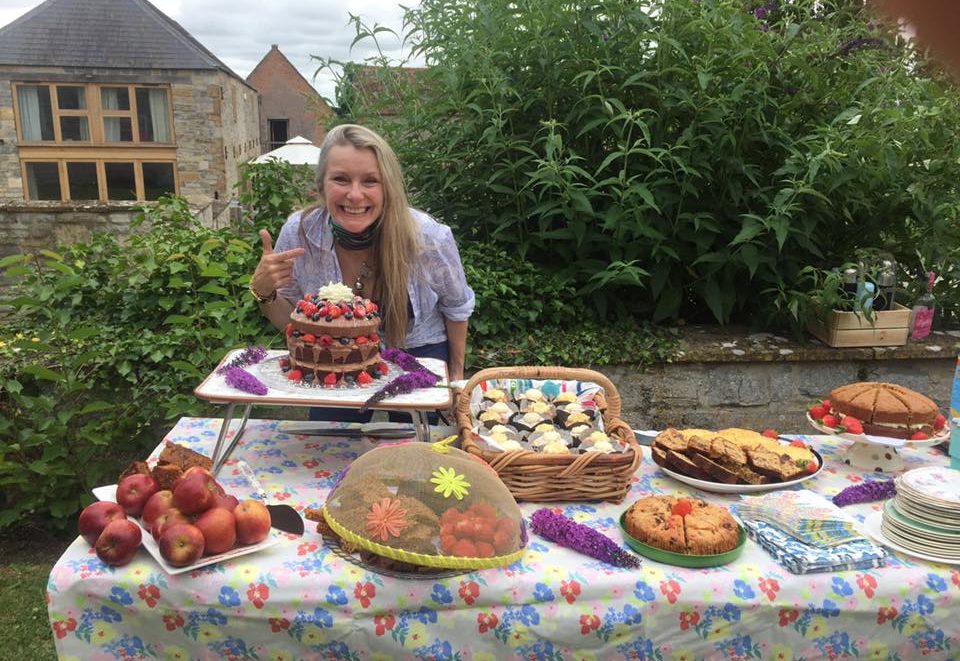 The 2017 annual walk at Curry Rivel
As the start of the walk drew nearer on the morning of Sunday, 16th July, the skies cleared, and it looked as if we were to have the usual good weather which blesses the majority of the Charity's events.
A group of about 30 walkers met in the car park, from where we set off at a good pace.
The walk was as usual, well documented and planned, taking in The Monument, with fabulous views across the Levels.
It turned into a very hot and steamy day, so the tea stall, at the delightful 12th century Swell Church, was particularly welcome.
The long cold drinks at the Firehouse at the end of the walk were also welcome  – many thanks to the staff for their hospitality.
Our thanks
The trustees would like to thank everyone who came along, with particular thanks to the volunteers, who made the walk possible.
A very big thanks to Bric, for doing the initial recce with Gail, and to the friends she roped into helping her on follow up checks.  Bric also organised everyone on the day and put out white scarves as route markers.  Her offer of a lift near the end was a relief to those of us who found the heat too overpowering!  (Woof from Honey, the lab)
Further thanks to Debi and Will for their help with Gail at the tea stall, and thank you to Senga, who very kindly allowed many of us to invade her house, for a 'loo' stop.  The cakes, were, as usual, amazing, for which thanks to Chris, Gail's mum (Pat), Chrissie, Debi, Pat and Casey.
Fundraising
We raised raised just over £400, plus a very generous donation of £200 from someone who couldn't come with us. Thank you so much to you all!