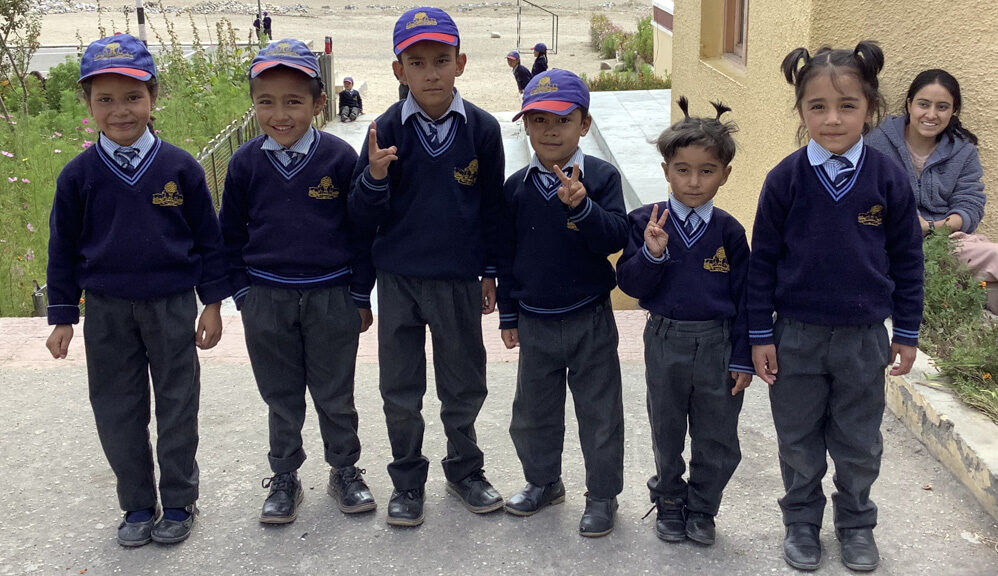 After the closure of travel due to Covid 19 it was time to travel to Ladakh. It had been two and a half years since my last visit and it was good to be going back there after so long.
The children had grown so much I was gasping most of the time, and feeling quite over-whelmed to see them again, my how they had matured and grown in confidence. They were all so happy to be back into school, back to their studies, back with their friends and into a routine. 
For some it was very difficult to keep up with their studies in remote villages with very little internet to receive their school work load through. Also the motivation, and with little help with their studies, for some it was very tough and a few have returned and fallen behind in studies. Some of them told us their stories of being home in their villages, lots of work to do in the fields. 
I visited the schools and they were all doing well,  a few with a new Principle in place.
I visited Jamyang school near Leh. This school has the Dalai Lama as Patron and it was funded by the Dalai LamaTrust. 
It is mainly a hostel school which offers free education to children from very remote areas of Ladakh, sadly now with very little funding help, they really need support, to enable their ethos to continue, so they are looking for support from outside to help the school continue its good work and to enable the children from remote areas to flourish there. If any one would like to fundraise for this school and to assist it would be a massive help and support and relief for the teachers and principle who work so hard to keep it going . 
I have added a few photos of this visit – it truly was special and it bought to light again why I started the Charity and how much it really does make a difference to the families, and how our sponsors become an important part in their lives – for their future. 
I will return in 2023 to see them all again.