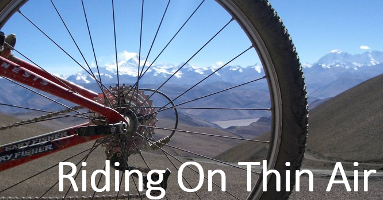 Cycling the Manali – Leh Highway
Liam Ackerman is fundraising for Himalayan Children.
Here is his description of what he is doing.
"Having decided to ride the record breaking Manali – Leh Highway I managed to find 2 friends (Tom Owen and Zak Saucede) who were crazy enough to join me. With varying level of cycling experience and fitness there will be hundreds of hours in the gym and on the bikes between now and July.
We will be conducting the World's Highest Amazon Delivery in July 2016 cycling the 500km, record breaking Manali – Leh Highway in the Indian Himalyas. At its highest, the road is 5,380m above sea level and across its 500km length includes a total of 38,000 ft of ascent. Our journey will take 10 days while being completely self-supported throughout (carrying all food and equipment) and camping each night under the stars. Our aim is to raise £5000+ for Himalayan Children and specifically the Shey Lamdon School. The school educates and boards 130 children from some of the most remote and underprivileged parts of the Himalayas. All the money raised will be used to build a new outdoor shelter allowing the children to play outside while being protected from the harsh Himalayan weather conditions."
To sponsor Liam and his friends directly, please visit: https://mydonate.bt.com/fundraisers/ridingonthinair