2016 Nomadic Calendar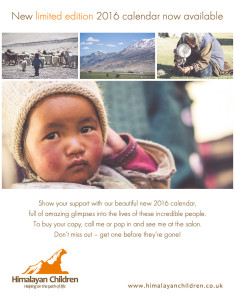 Following Gail's trip to stay with the nomadic people of Ladakh, she has commissioned a beautiful calendar showing some of the amazing photographs she took.
Please help to support Himalayan Children by buying one of these fabulous calendars.
They cost £7.50 all of which goes to Himalayan Children.