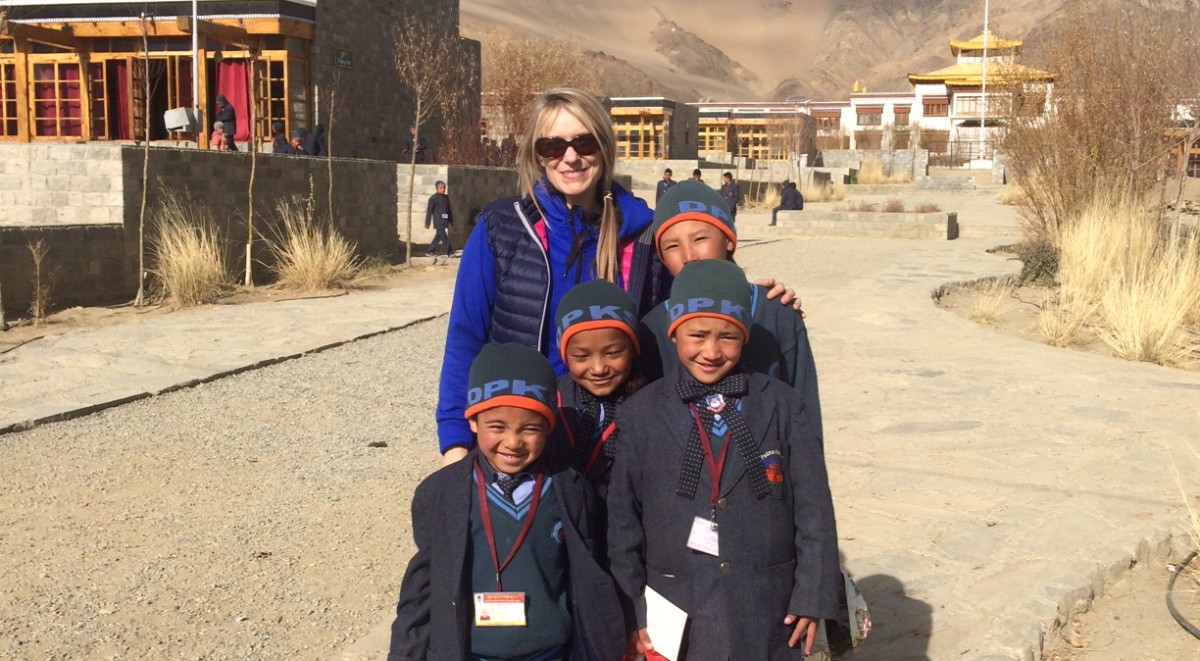 In November 2015, Gail made the second of her bi-annual trips to Ladakh. Her notes below show that it was very much a 'working holiday'. Gail funds these visits herself, and takes NO expenses from the charity's funds.  
During her visits, she tries to visit each of the schools which our sponsored children attend, to meet the Principals, and see the children. She also likes to meet as many of the families as she can. The Trustees are grateful to Rinchen, our representative in Ladakh, who arranges the appointments, and translates for Gail when necessary.
Gail's Notes
On arrival the temperature was probably minus 6 –  not that cold for Ladakh! At first I really felt it but after a couple of days I had acclimatised to the cold, and I think it got even colder.
During this very quick 5 day visit, I organised payment of the school fees for our children. School fees across the board have had an increase mainly to cover increased hostel fees.
I also met with some new families, some of whom I had met briefly in April.
We had decided that this time, as my trip was short, that some of the families that could travel would meet us at Rinchen's home which would save us time.
So on arrival on Tuesday 10th November our first family arrived at 11 o'clock and the visits continued all day. It took some time as we had to make new notes for new families.
This continued on the Wednesday  – a full day of visits to the house. I give the gifts to the families from their sponsor, and many brought a lovely letter from the child sponsored and sometimes some apricots and local things.
We actually left the house on Thursday to visit Druk Padma school and Shey Lamdon,  to see the hostels and some of the children and to sort a new admission. We also gave small gifts to the sponsored children there.
At Shey Lamdon they do require some help to finance an area outside the hostel area as it is just dust/dirt that turns to mud when wet. It would be good to concrete or tile this area  so they have an area to play outside of the hostel rooms and also the possibility to cover the area with a plastic roof. This is a project I would like to look at and try to get a business onboard or a school to finance this project whilst we concentrate on the sponsoring side.
On Friday I visited the Principal of Lamdon School which I do on each visit, but because my time was so short I couldn't see all of the children there this time.
We also met the nomadic man whose family we stayed with in Changthang on the Nomadic Life project. It was so nice to see him again and I printed off some photographs for the family. I will treasure my stay there forever.