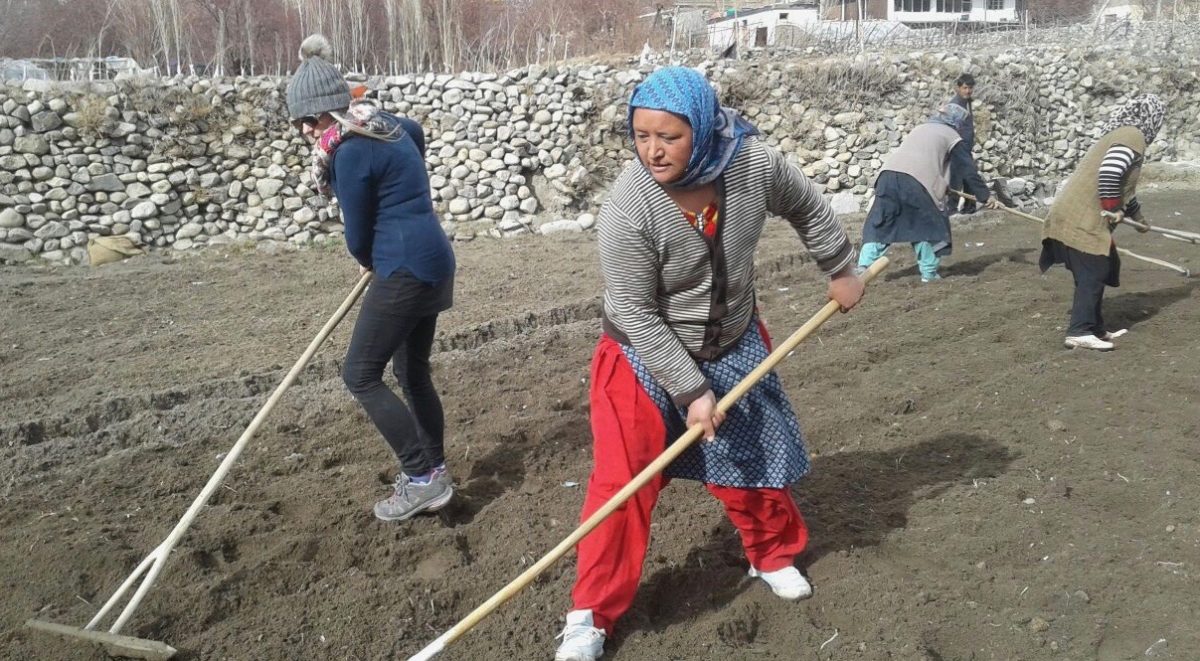 Gail has recently returned from her latest trip to Ladakh – see her story below.
Reason for visit
This trip was primarily to see the sponsored children, and visit our schools. I took letters for the children from their sponsors, which is always a delight. It is so good to build relationships from both sides. For me, I get to see the children  grow and flourish, and the sponsors hear of the children's news and school reports and see the photographs I take whilst there, and each year they are growing.
New families
I visited some new families who are now on our list for sponsorship.
Nunnery
I went to the nunnery and helped with the English in the small two roomed school there. I love this place, its peacefulness and the kindness of all the Buddhist nuns.
Working hard!
I went to Khaltse to help cultivate the the land for planting crops. We spread the composted muck by carrying them in in sacks and making small piles in the fields. It is then spread with wooden rakes, mostly done by hand. The animals, half cow half yak, do some ploughing. We ate lunch in the fields, the village/ community all gathering together to catch up with local chat, and it's a great thing to see.
Gompa village
We supported winter tuition for Gompa village, so I met with the committee members, we took tea and they thanked us.
School visits
I visited Shey Lamdon school, Lamdon school, Druk padma karoo school, Sindh public school and Jamyang school.
…and finally…
It was a busy, but lovely short trip. I stayed with Rinchen and her family which is always fun and like my second home.
My next visit is in mid August, a little earlier than usual but I have work commitments in September…
As always, I would like to thank everyone who supports Himalayan Children, helping on the path of life.