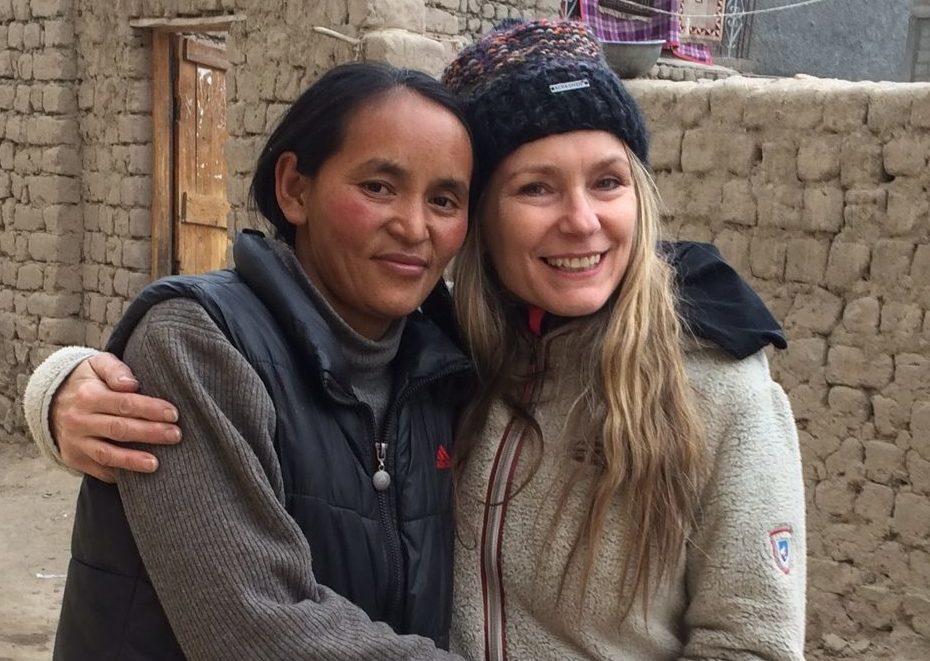 Cold Ladakh
Gail arrived in Ladakh on the 31st December. The temperature was -12 degrees C as her plane touched down on the runway at 10.30 am, so she donned a bit of extra clothing before getting off the plane. The evening temperature plummeted to -25!
This trip was an unusually late visit for her  as no one would choose this time of year to make a visit to Ladakh with its freezing temperatures!
Gail and Rinchen (our contact in Leh) visited a few families whose sponsors had given small gifts. Gail always looks forward to seeing them as the relationships we build are most important for both sides, sponsor and family.
She visited the nomadic family who had come to Choglamsar for the winter. The men stay with the sheep and goats, while the children and the older female  parents come to a place for the winter.
New sponsored children
She also had new sponsored children to meet and again all have a need for our support.
They came to the house where Gail was staying, for a chat and to meet her and for Gail to make notes of their needs.
This time too she collected the school receipts from her last visit in March when she couldn't collect them all.
The schools are closed now until first week in March, so all the children return to their villages local and far away. So there were no school visits on this trip.
Trip to Hanu
She had planned to go to Hanu which is a remote village where a permit is required for her to enter the area.  She was going to meet a new family and their child who will come to school in Leh from March. Also it wasn't  an area she had visited, so she was keen to see this area, even in the depths of winter. Unfortunately the snow was too much and she couldn't get there.
So to summarise, a quick short cold trip to Ladakh to tie up a few things, visit families, then back to UK.