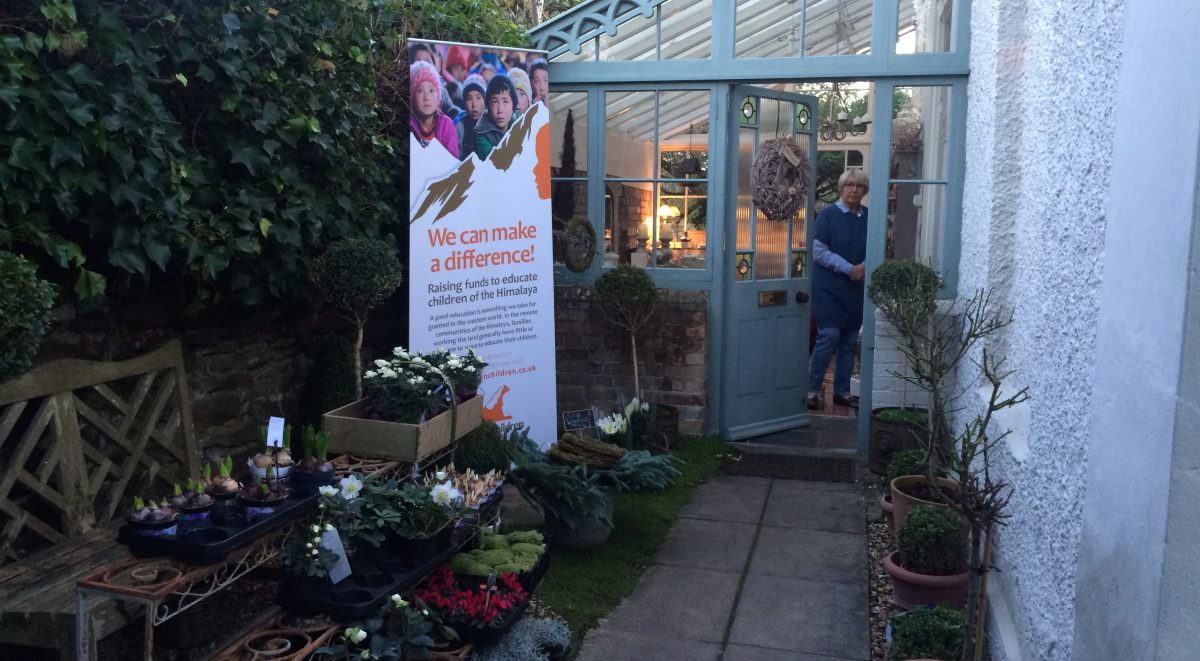 A lovely day in a beautiful garden
Rose once again kindly opened her garden to raise funds for Himalayan Children, and once again, the weather  was warm and sunny.
Rose's garden  really is a Secret Garden – as you enter through the gate in the big wall you immediately sense you are somewhere special.   The pretty and appropriately planted courtyard garden, leads to the conservatory, where tea and cakes were served on this occasion.  From there, a door leads out to the immaculately kept back garden.   It is so quiet, you could imagine you were in the middle of the country, not close to the centre of Taunton.  Seating around the garden allowed everyone to chat over their tea, and to meet friends old and new.
Though most visitors admitted their own tulips were now 'over', Rose's were still as pretty as ever, standing ramrod-straight in their tubs.
For those who envied the garden, and had dreams of creating their own , plants were for sale.  The total amount raised for this event was £230.
The trustees would like to thank Rose, and all the generous cake makers, as well of course, the visitors, without such generosity, the Himalayan Children charity could not exist.