Christmas Fayre 2016
Thank you to everyone who came to the annual Christmas Fayre, in aid of Himalayan Children.  After a quick count up, we have made around £750! Gail will continue to sell the cards etc so hopefully we can get this figure even higher by Christmas.






The helpers
Thank you too, to all the helpers, including those who baked the lovely cakes.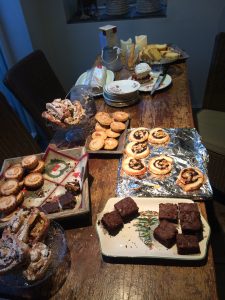 Rose
And of course a huge thanks to Rose, who opens up her lovely house every year for this event.